Christmas 2005
There was never really a serious chance that we would be in the Alps this Christmas (despite the massive dumps of early snow). So much was happening with the Pot Kiln etc and there was a unique opportunity for the entire Thomas clan to get together on Christmas Day.
Tim and Harry came to stay for a few days leading up to Christmas.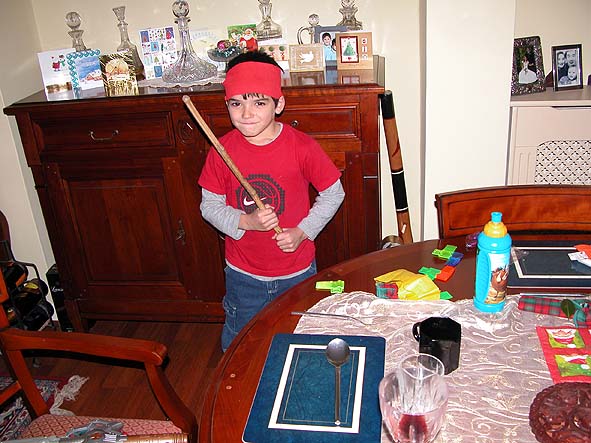 We spent Christmas Eve with Andrew and Alisa who cooked us a sumptious meal.
Next morning they were all due to head off to Argentière for a week but before that, Andrew had arranged to take part in the annual race around Wimbledon Common. On a beautiful but cold Christmas morning we all went to cheer him on.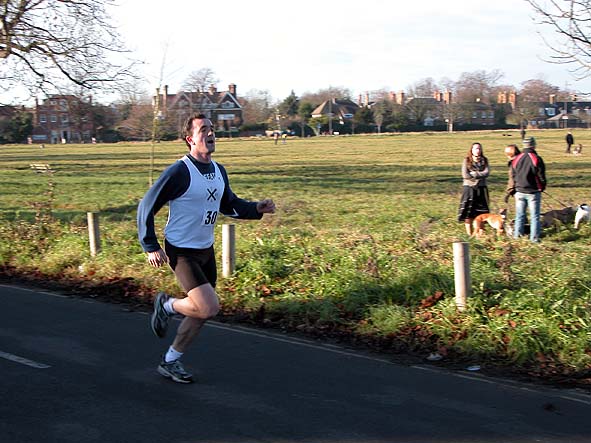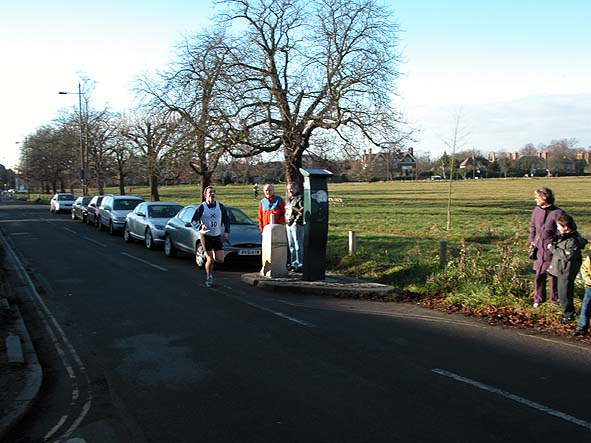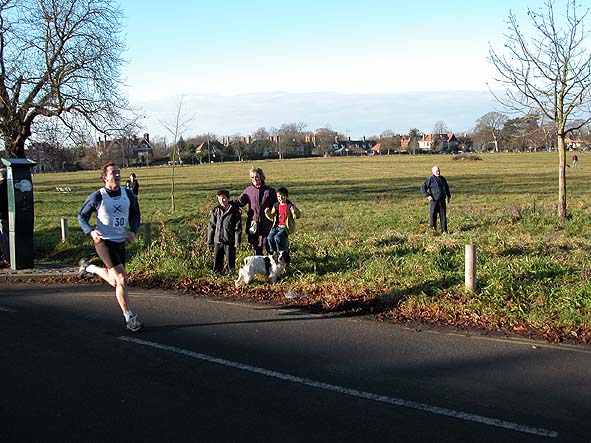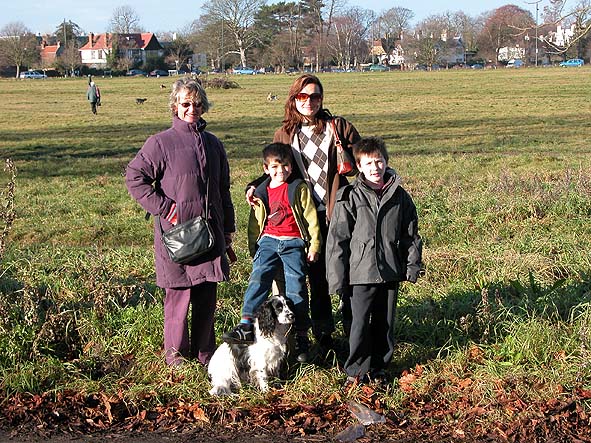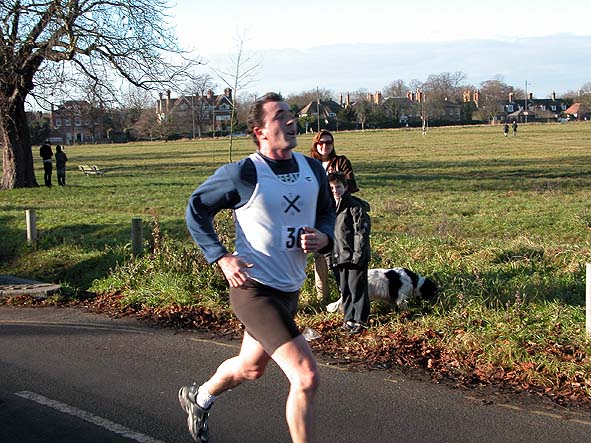 This is a "fun" relay with two runners teamed together. They each run half way around the common and hand over to their partner. At this point they jog across to the the other side and start again. Theory is that they get a short rest while they take the short cut across the common. The race ends after exactly 30minutes and the winners are the pair who have travelled farthest.
Andy set off at a cracking pace and he and his partner Colin led the whole way!
As soon as the race was over, Andy, Alisa, Tim and Harry piled in their car and set off for the Alps, while Gilly and I headed for Marlow to have lunch with the Thomas clan. Andrew had come from Uzbekhistan and Frank had flown in from Japan.
Kumi had cooked us a delicious lunch, turkey with all the trimmings and afterwards we sat down to open yet more presents.
This one had come from nephew Sam in Brazil. We were all intrigued by the packaging (apparently he had been obliged by teh local post office to take it away three times and repack it.
We had no idea what was in the package. Even after it was opened by Frank, we were none the wiser!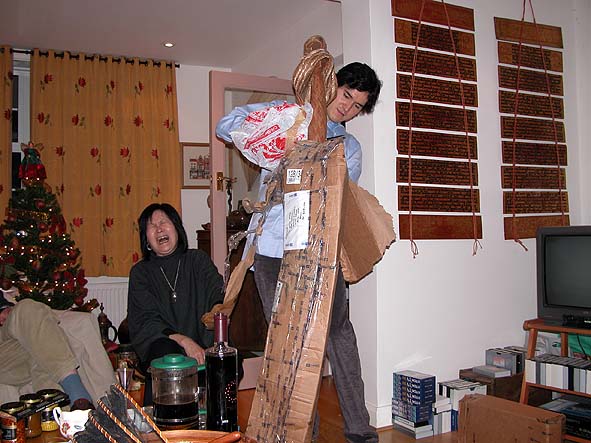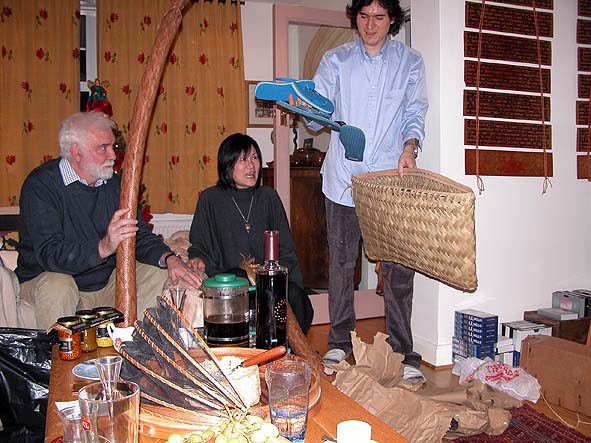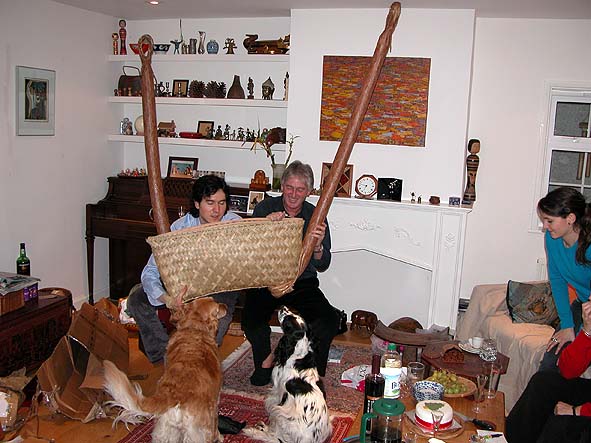 Even the dogs are baffled