Christmas 2004
This year we are going to spend Christmas at home and head for the Alps before New Year.
We started with a small Christmas party in the studio on 19th December. Mike had agreed to help cater for it, so hot from the studios of Saturday Kitchen he headed for the home kitchen to make: Focacia bread, mini Yorkshire puddings with beef and creamed horseradish, Thai chicken patties and chilli sauce, sausages stuffed with spring onion mash and home made red onion and tomato chutney plus the usual mince pies etc.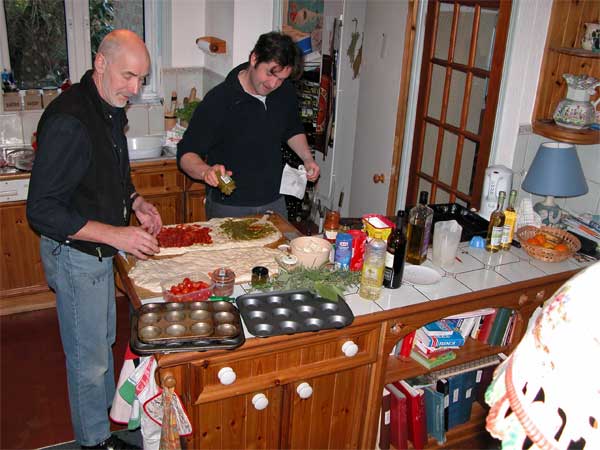 Mike and Brian and the Focacia Bread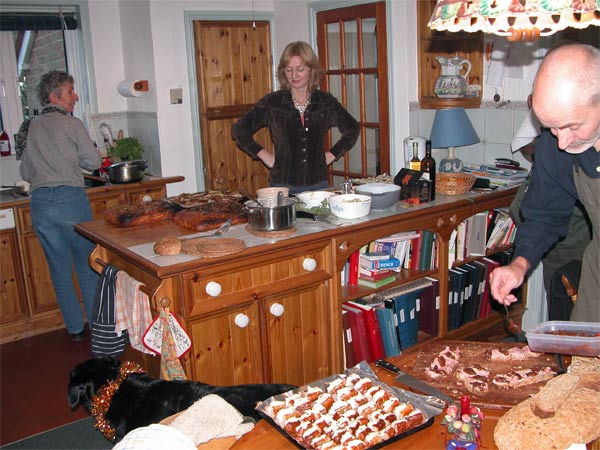 Does Katie approve? Helen, Sassy and Brian hold their breath!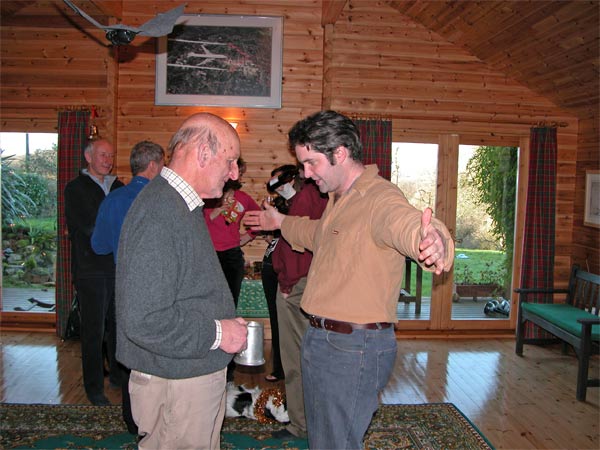 Famous fishing legends! No, seriously, it was such a big salmon that it snapped the trace.
Mike trying to impress Jonathan, his old headmaster.
Nephews Frank and Sam. Frank who is currently doing a post-graduate degree in Japan had just flown in the night before, stopping off at Tashkent for the night to see his Andrew, his Dad who is their on a posting for the British Council. He was only going to be in the UK for a couple of days before the family all fly back to Uzbekistan to be together for Christmas.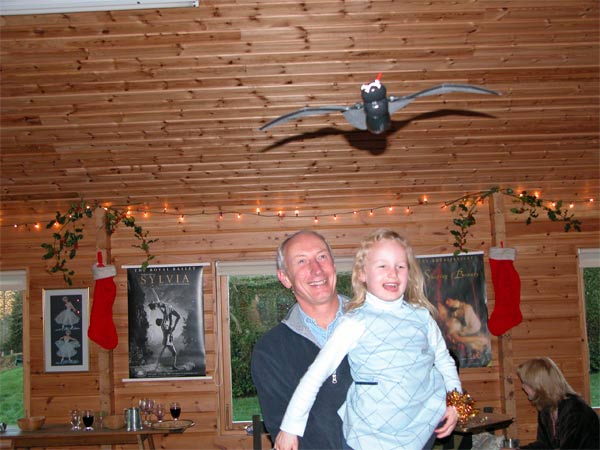 Andrew and Emily, who was trying to catch the flying bat!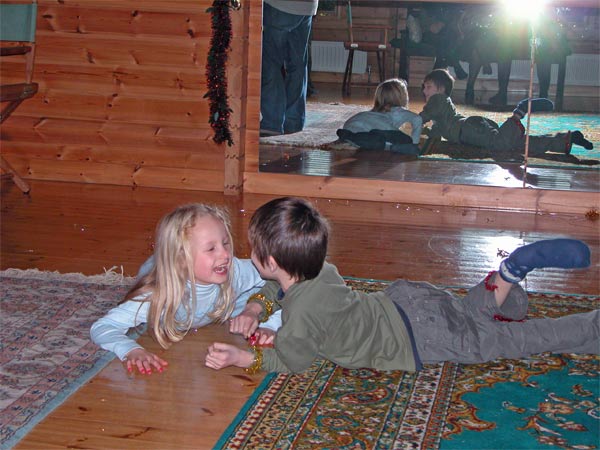 Tim and Emily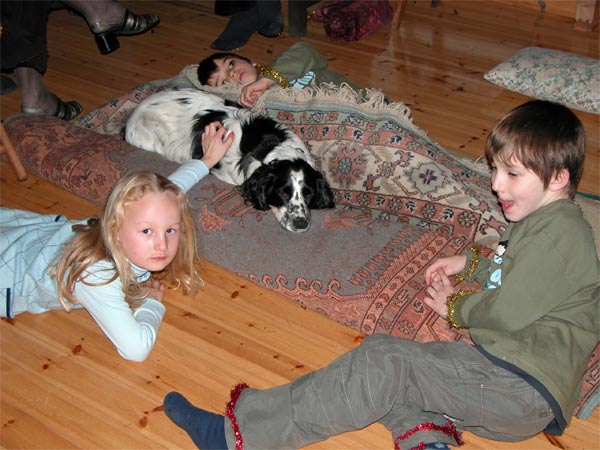 I think it's time everyone went home! Emily, Darcey, Harry and Tim