Venice May 2003
Gilly has a friend in the ballet world who has an apartment in Venice which she very kindly offered to us for a week in May. Gilly had danced there at the Theatre de Fenice when she was in London's Festival Ballet and she thought my education would not be complete until I had visited this magical city.
| | |
| --- | --- |
| We arrived late at night at Marco Polo Airport and found it quite easy to get into the city by bus and Vaporetto. The only difficult bit of navigation was finding our way down the maze of tiny alleys to the apartment in Santa Croce. It was a lovely place to stay and we set out the next morning to explore. We were greeted by this notice on the inside of the front door! | |
I had seen many photographs of the beautiful sights such as the Grand Canal and the Rialto but I was bowled over by the realities of life where everything has to go by water.

Imagine if the clothes pegs didn't hold!
On almost every open site along the Grand Canal, were enormous bronze statues. None of the subjects could exactly be described as beautiful and we were intrigued to find out what it was all about.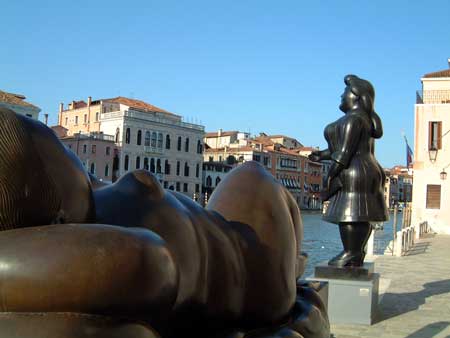 | | |
| --- | --- |
| | It was only when we went to an art exhibition in the Doges Palace, that we found the artist was Boterro, a Columbian who exhibition was touring Europe and would be on display for some months. I couldn't resist taking a sneaky photograph of this ballet dancer! |
We emerged from our meanderings at the Rialto, an obviously famous landmark with a lot of tourists. I was amazed to find that it was built by competition and took 70 years!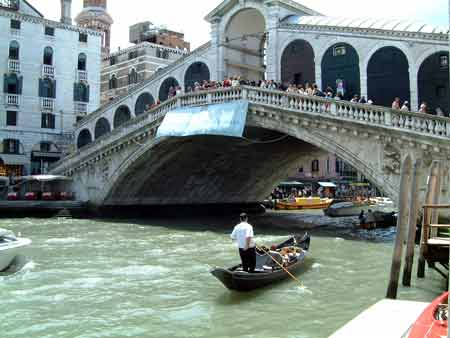 On the Sunday of our stay, the Grand Canal was closed to all motorised traffic as it was the venue for a massive regatta. This was a fantastic sight with rowers from all over Italy, most of them rowing in the traditional Venetian style - standing up, Gondolier fashion! Very sensible, as it keeps them as far away from the water as possible. There were a few outsiders in kayaks and even one guy paddling his wind surfer down the canal!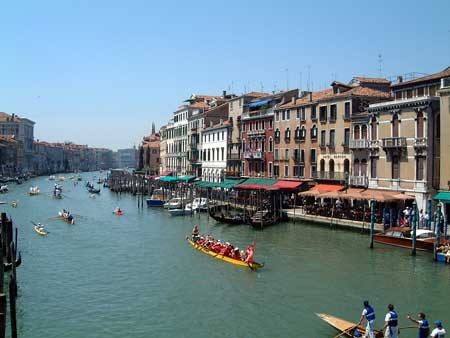 We were approached by quite a few gondoliers and the cost was really quite high. €70 for a 40 minute trip, but a lot more if the gondolier sang!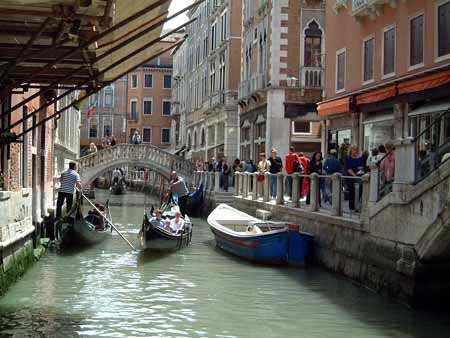 Having resisted the temptation, I compromised and paid 40c each to cross the Grand canal in a Traghietto.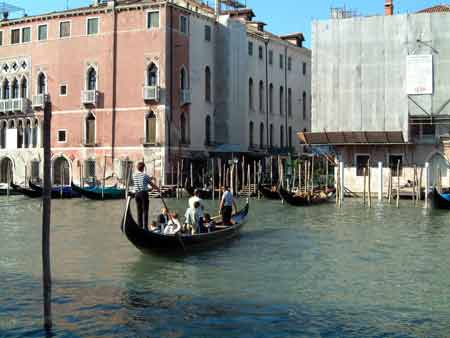 We finally reached St Marks Square with thousands of pigeons and tourists. The view from the Campanile was worth the wait though. We learnt that the best trip to the Doges palace was the "Secret One", limited to only 20 people and visiting all the back stage rooms and cells. Fantastic - but you have to book the day before.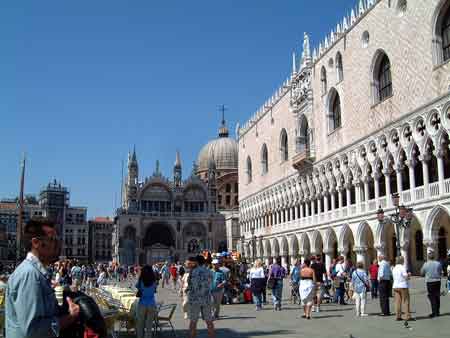 You could actually get away from the crowds here and it felt quite cool!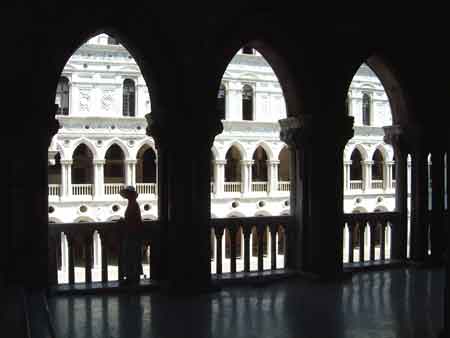 The public rooms were magnificent with the most wonderful painted ceilings.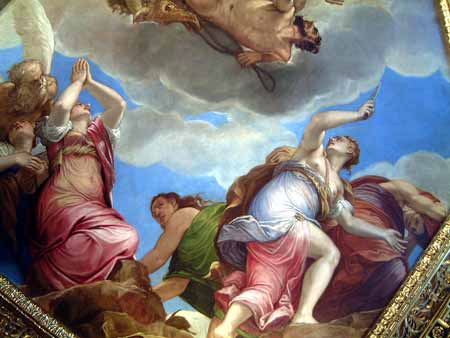 We used the Vaporettos extensively and they ran an amazing service, If you buy a three day ticket, you can use it to visit not only Venice but the other islands in the lagoon, such as Morano and Burano.
On our way to Burano, we called at the cemetery, an island all of it's own. We went to look at Diaghilev's grave. He and Stravinsky are the most important current residents. I believe that, as space is at a premium, they tend to dig them up after a while!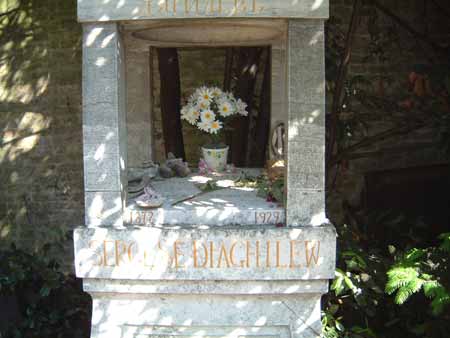 The islands were beautiful with an entirely different aspect from Venice.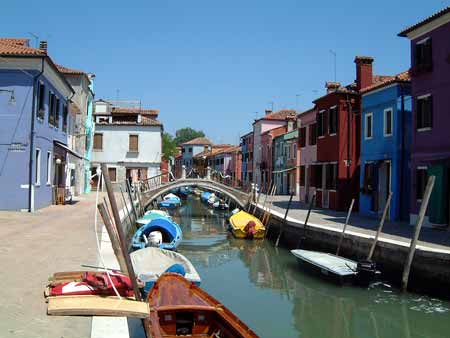 After a week of walking, we had very sore feet. Venice may be at sea level, but there are 400 footbridges!
It was a wonderful experience and May was a very good time to go.