The Pot Kiln Garden
May 22nd 2005
The first three weeks of opening have been a great success. Full houses for Dinner most evening with lots of return bookings and no advertising.
Very hard work though!!
The TV company have now started work on the vegetable and herb garden. This is to form another series on UK Gardening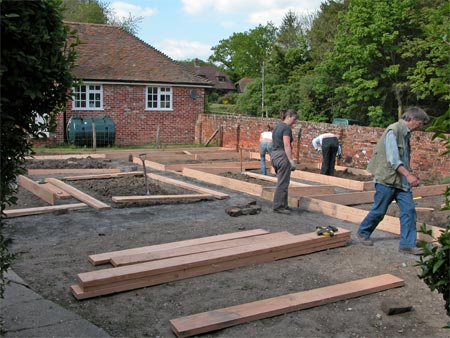 The beds are to be bordered with timber and laid out very neatly. A team of six people started digging on day one.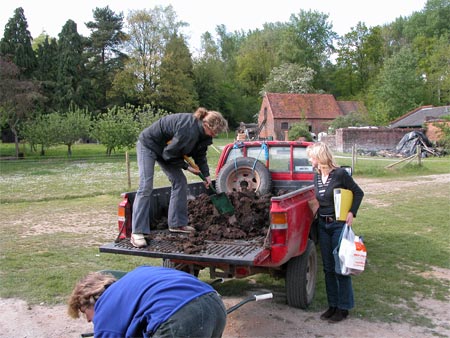 Meanwhile Mike was dispatched in his Toyota to collect some well rotted manure for the rhubarb patch. The Director is in the foreground while poor Anna, Assistant Director gets to shovel it out of the pickup. Katie looks on in amazement!