August 2001
Mike decided that it was time he climbed Mont Blanc. He had already climbed a lot in the Chamonix area including Mont Blanc du Tacul but the highest mountain in Europe was still waiting.
He set off with his friend Julian on the last "bin" up the Aiguille du Midi, climbed down the arręte and headed off to the Cosmique refuge. They spent the evening there and after an early breakfast at 02:30am set off up Mont Blanc du Tacul (4248m). There then followed a slog, down at first then up over Mont Maudit (4465m). After another descent they made their way up to the summit of Mont Blanc (4807m), reaching it at around 9:00am.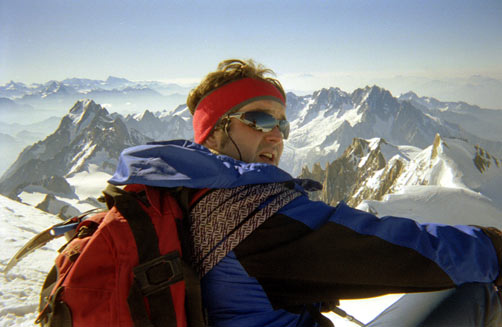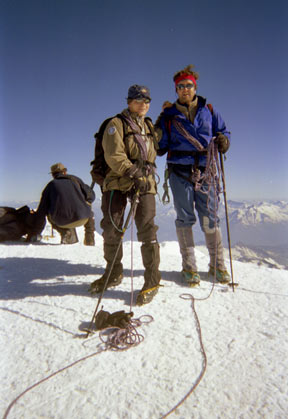 After some time at the top they climbed down the Bosses ridge, past the Vallot hut and descended via the Aiguille du Goutier and the Tęte Rousse dodging the rocks coming down the couloir.