March 2005 - The Pot Kiln
Last Summer I heard at a party that our local pub - The Pot Kiln, was possibly going to be sold.
Mike had known this pub since an early age and had always thought it was a magical place with an absolutely stunning location. In his wildest dreams, he never imagined that it would be possible to actually own it!
With a little help from his family and a lot from the bank, the deed was finally done and he and Katie became the landlords on March 15th 2005.
Ever one to have a party he arranged for a spectacular barbeque lunch amidst the debris of the alterations just four days later. It was a spectacular "summer day" in March and the good old PK was shown to it's advantage. The alterations are to set up a restaurant for 60 - 70 covers serving locally sourced country food with a good value wine list, while at the same time maintaining the ambiance and character of the pub. He is fortunate in having a brewery (West Berks Brewery) just 100yds behind the pub, run by Dave Maggs a real ale enthusiast who brewed some fabulous ales especially for the day.

That's the Pot Kiln - very definitely in the countryside, yet easily accessible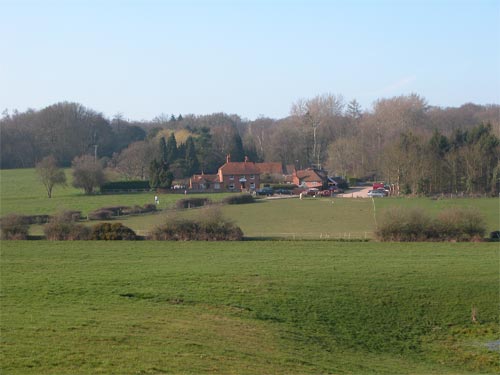 A closer view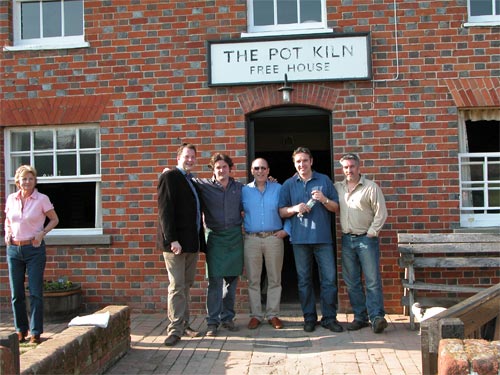 The new landlord and friends from UK TV Food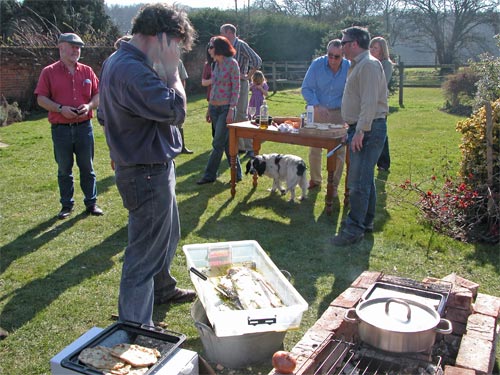 A short pause to take a call while grilling the biggest turbot I've ever seen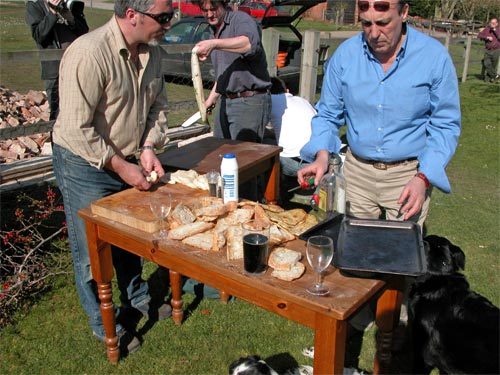 Genaro Contaldo and Paul Hollywood rustling us some bread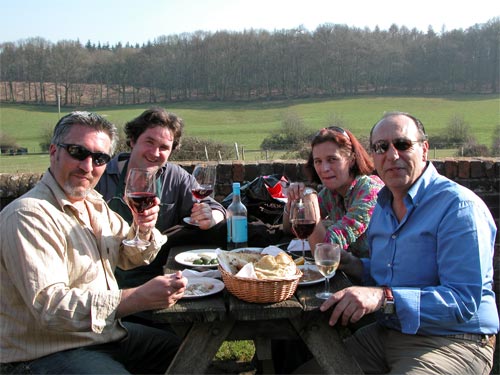 Wine tasting in the front garden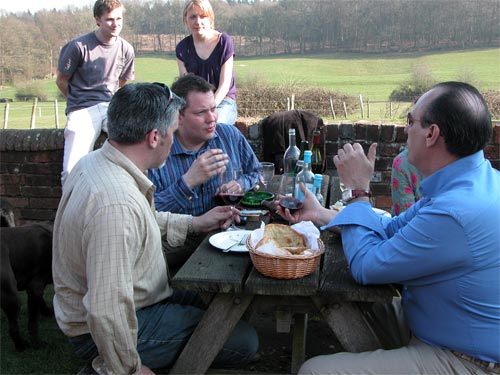 Joe joins in the tasting. He did a wonderful trick cutting off the neck of a champagne bottle with a wine glass!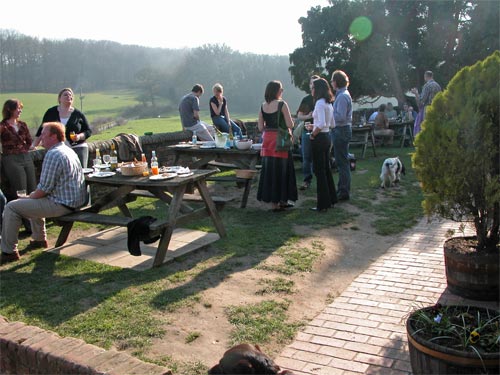 Front of the pub. The tree in the background have been climbed by countless children including Mike twenty five years ago.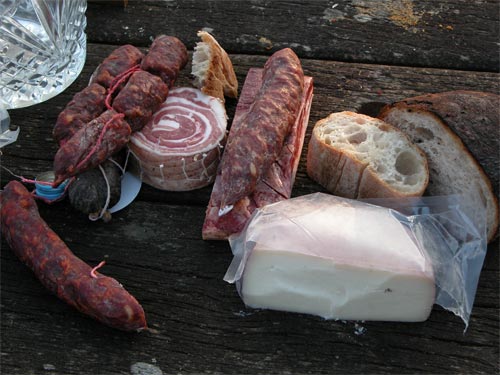 Rustic Food