The Loire
With my 60th birthday party fast approaching, we needed to buy some booze. What better way to do that then to take the car to France, take in a Chateau or two and fill the trunk with wine at French prices.
I found a three day ticket on P & O from Portsmouth to Le Havre was quite reasonable, with a return trip from Cherbourg so we set off. It was a very comfortable ferry and we found ourselves in the middle of a general knowledge quiz in the ballroom just adjacent to the bar. We won first prize - another trip to France with P&O for two of us with car, to be taken in the next 12 months - this time for 5 days.
Our first night was in a Formule Un. Pretty cheap at £13 for a night. We stayed at Alençon, about 2 hours drive South of Le Havre.
Next day we arrived in the land of fairy tale castles - wow!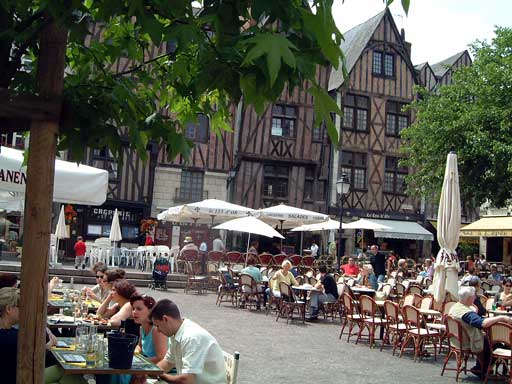 This is the main square of Tours. The ancient buildings are just fantastic and the food was good too.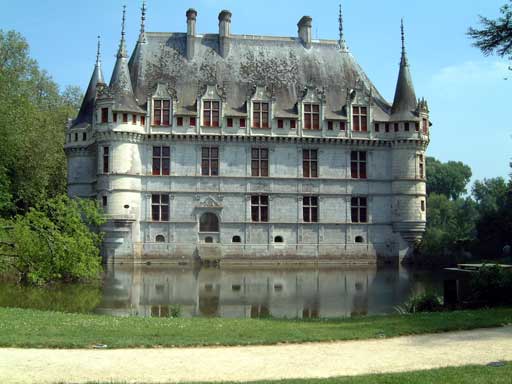 Our first stop was the fairy tale chateau of Azay le Rideau. Set all around with water it was just breathtaking.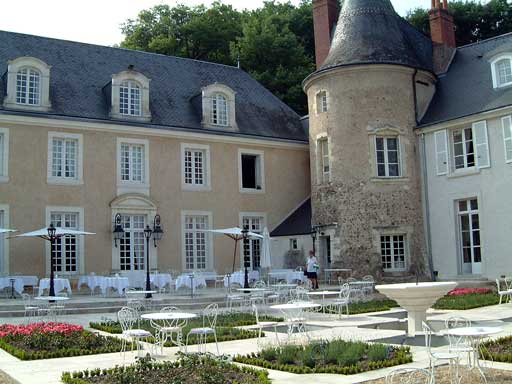 For our second night, I was determined to stay in a Chateau, regardless of the cost! This was where we stayed - Domaine de Beauvoir. We were cosseted absolutely. I took dozens of photos but can't fit them all in. This is the terrace where we ate both dinner and breakfast.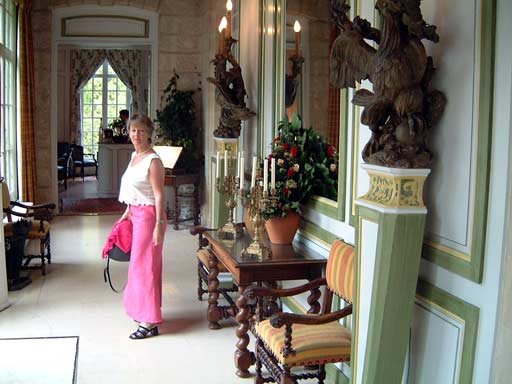 On our way for pre-dinner drinks.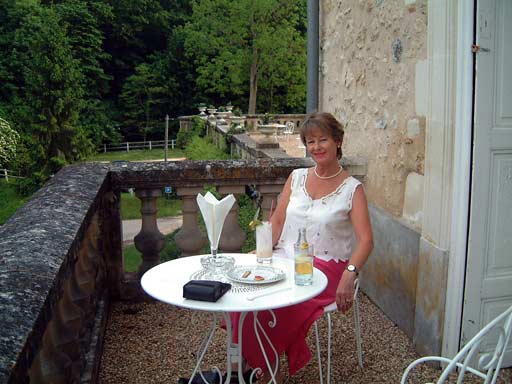 Pre-dinner drinks and canapés on our own balcony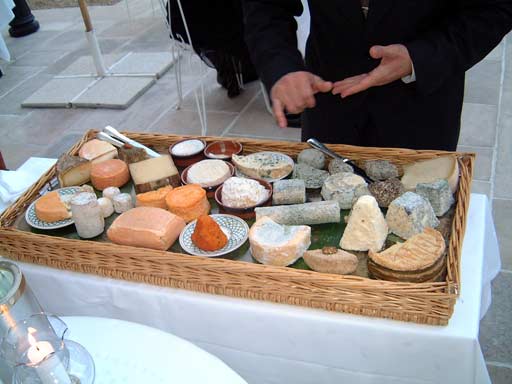 I took pics of all the dinner dishes, which were fantastic, but I had never seen a cheese board like this one! (and he knew all the names)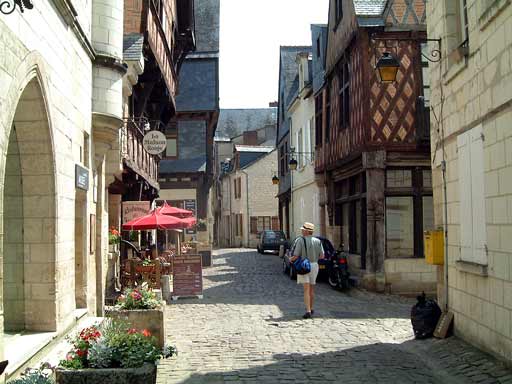 Next morning, we made our way downstream to Chinon, where Richard the Lion Heart died and from where Henry 2 (I think) ruled both France and England. I can understand him wanting to live here!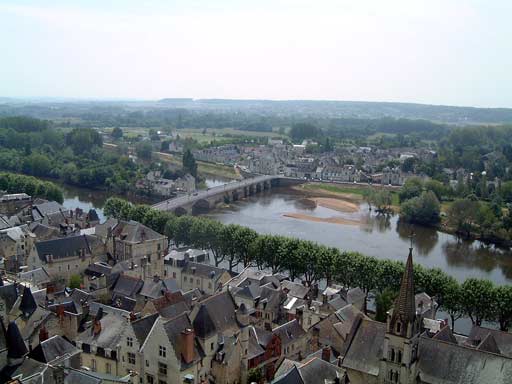 This is the view from the castle looking down at the town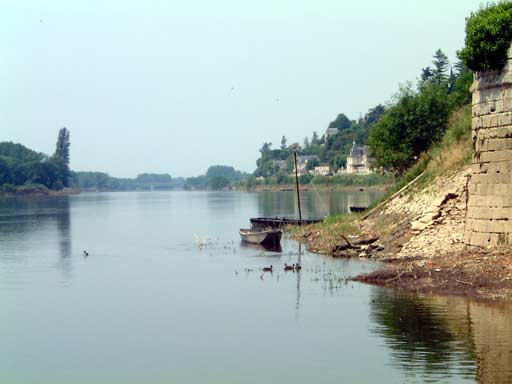 The River Loire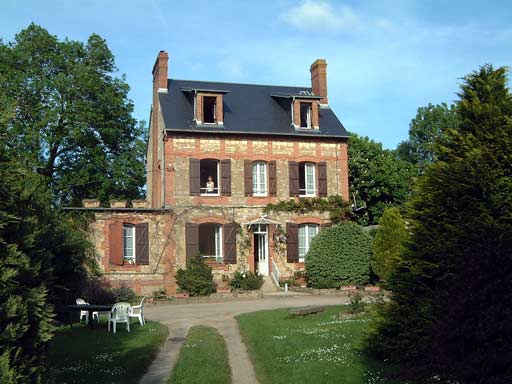 Finally we set off home. We had bought a super book of places to stay and had telephoned this farm near Caen from the car. They really looked after us. Dinner was almost all home produce. Their own cider, calvados, pork, cream, butter and potatoes. Wonderful Normandy food in an idyllic setting.
Next morning we drove to Cherbourg and bought our booze!