The Things you do in Summer
June 2003
I decided that it was time for my bi-annual computer upgrade, so I bought a new mainboard, which meant a whole load of new bits and spent a happy few hours putting them all together.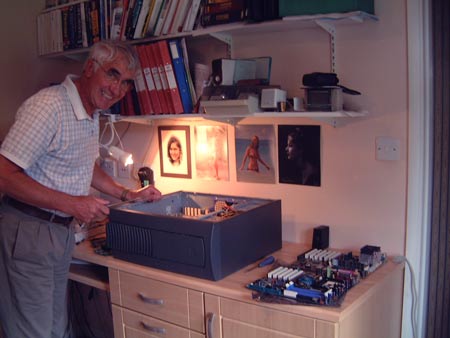 Most of the bits that came out of my computer went into an upgrade to Mike and Katie's. Actually this upgrade went quite well and it worked first time!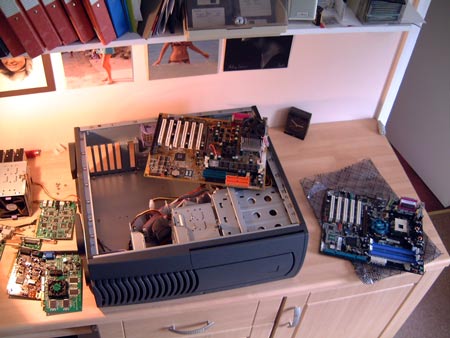 Grandson Tim in the school sports - taking after his Dad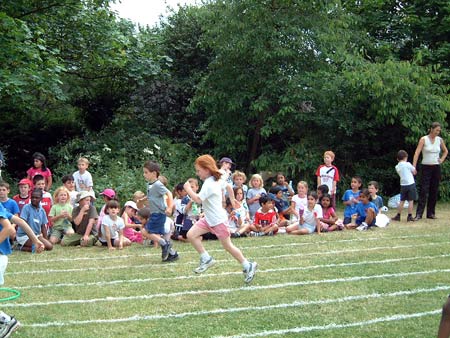 Thirsty work, this running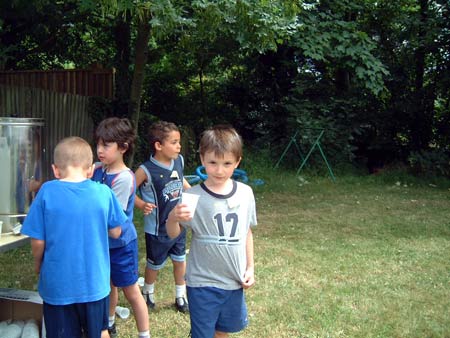 Kyla our senior dog, is now 14yrs old but still going strong! That's the junior one (Darcey) in the background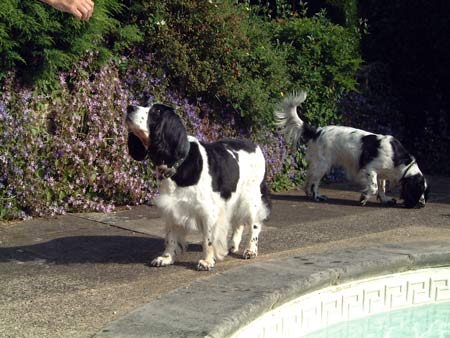 Katie has taken up windsurfing again after a gap of a few years. The gravel pits at Theale are a great venue.