Skiing March 2001
Ubfortunately, Peter our guide broke his leg so the Haute Route was off for this year.
Those of us who were around went on a day trip over the Aiguille Rouge, the range of mountains behind our apartment. Since some of our party hadn't really "skinned" uphill before, we had a practice day at Le Tour.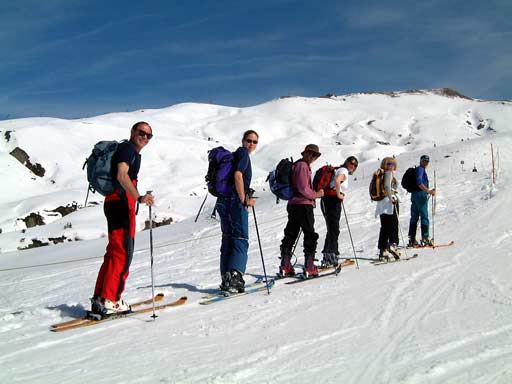 The next day we were off up La Flegere and the Index lifts, then it was skins on and a climb to Col Crochues 2704m or 8800ft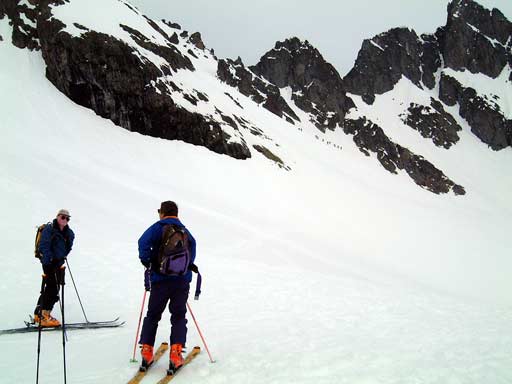 See those folks up there - just follow them!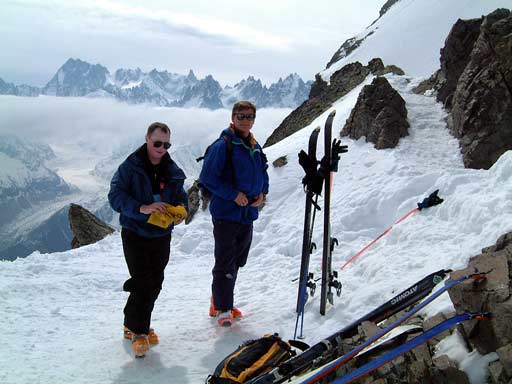 At the top. It was quite a steep climb up to here. We had to take our skis off and kick steps for the last few hundred feet.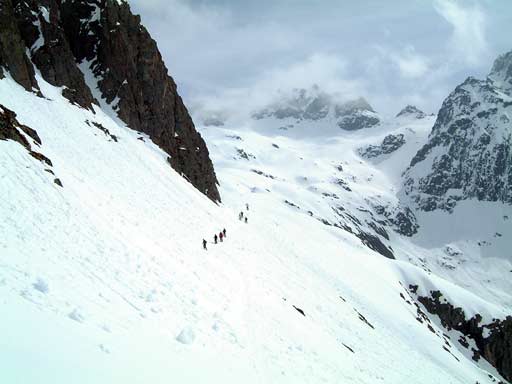 The traverse to the next col was difficult with very icy snow conditions and a lot of avalanche debris to cross. Not a very good place to fall as their are some fierce cliffs off to the right of the picture! We have come down from the col you can see on the skyline just to the right of the cloudy bits!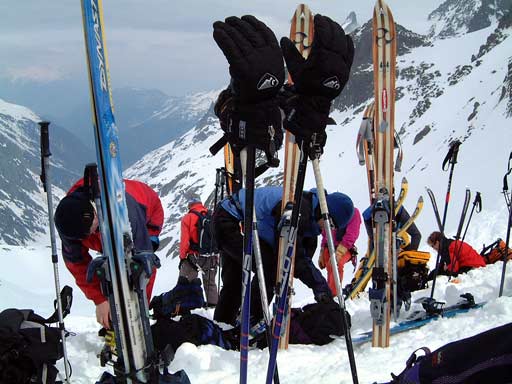 We now skinned up the next col - Col de Berard 2460m or 8050ft which wasn't quite so hard - you can skin all the way to the top. By now it was time for some lunch while we took the skins off. This valley leads all the way to the pub!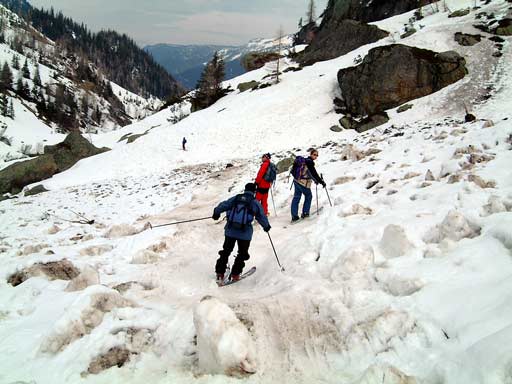 What looked like super powder turned out to be pretty horrid and we all struggled (except Steve) coming down. It looked as though most everyone was having a hard time. There was a great deal of avalanche debris to cross as you can see in the picture. Fortunately most of it had already avalanched a few days ago and by now was fairly stable.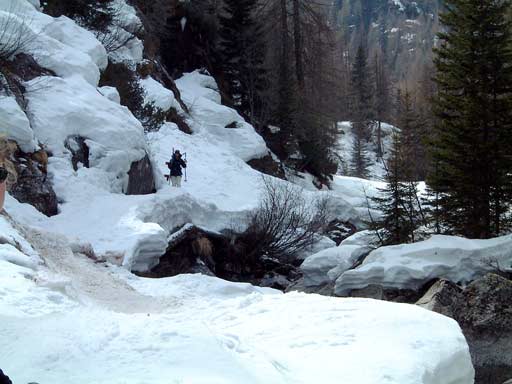 This route kept us on our toes until the very last minute. Here we had to negotiate a couple of miles of forest. We did manage to ski the valley almost all the way though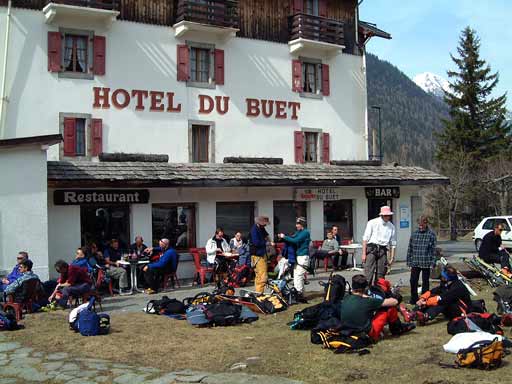 Just time for a welcome beer before catching the Mont Blanc Express back to Argentière