Burgundy 2002
Having won a free trip on P&O from Portsmouth to Le Havre last year, we simply were forced to go travelling in France again. This time we chose Burgundy. On the ferry we entered the same quiz as last time but the incentive just wasn't there. Instead of a free trip as a prize, it was a bar of Toblerone! Naturally we didn't win!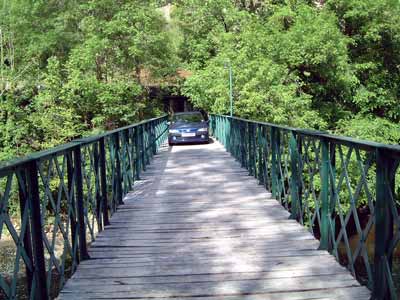 After a drive through the night and a frantic negotiation of the "periphique" around Paris in the driving rain, we spent what was left of the night in a Formula 1 to the south of Paris. When we arrived at Le Moulinot (the old watermill where we intended to stay) we were faced with this footbridge.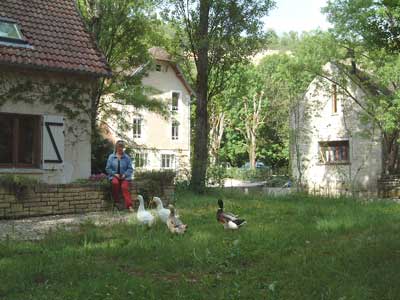 It was beautiful and Cinda who looked after us was incredibly welcoming.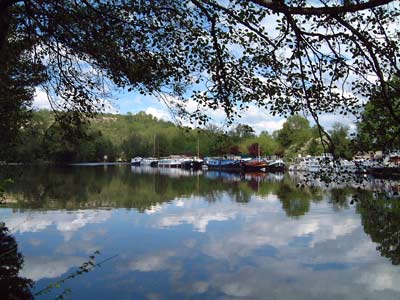 Just a couple of minutes walk, was the wonderful canal.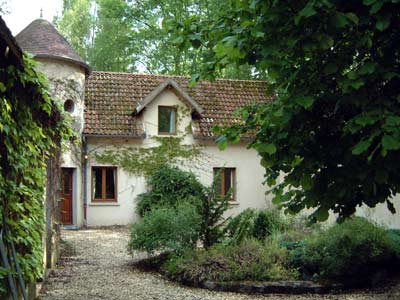 As well as the main building where we stayed there is this lovely gite.
Unfortunately, that first day was the best weather. Next morning it poured with rain, so there the sensible thing seemed to be wine tasting. We had tasted the wonderful Burgundy from Irancy before (a well kept secret) so we headed there on Cinda's advice. We spent a very convivial two hours sipping wines with M et Mme Charriott. We ended up by drinking some "bootleg" brew and buying a few cases to take home.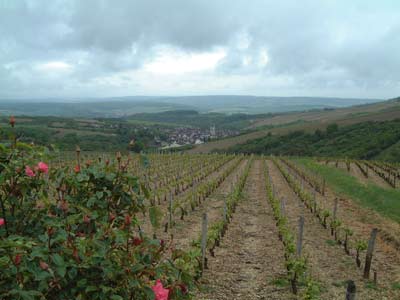 These are the very grapes where our wine came from. That's Irancy below. Amazingly there a quite a few Brits who have settled here.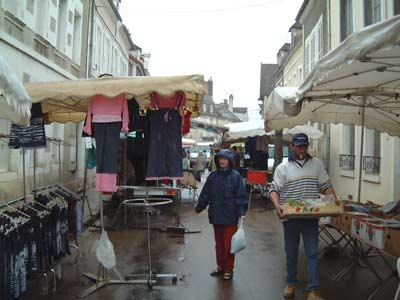 Next day, we went to Chablis and repeated the process with an excellent lunch. But what ghastly weather.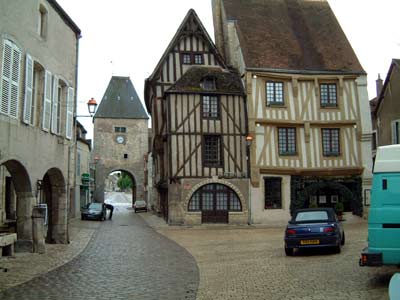 There are some lovely little towns en-route but not the hood is up on the car.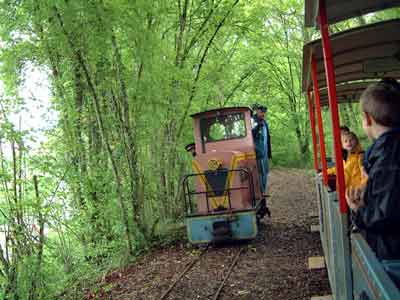 We went for a ride on this little train.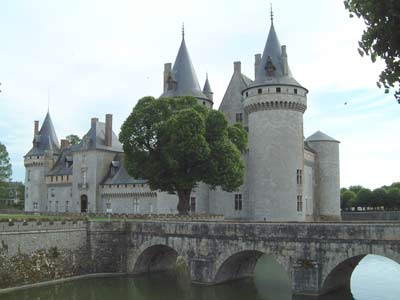 This lovely Chateau is on the banks of the Upper Loire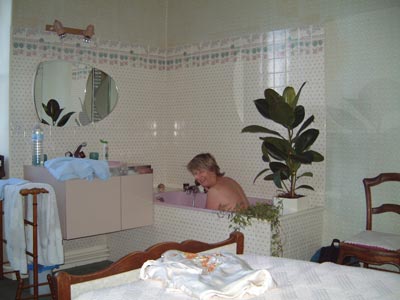 We stayed the last night in this lovely old house near the Loire. This was the bathroom arrangement in the corner of our bedroom.