August 2004
Two weddings this month: One of Gillies ex students was married in Bucklebury Church on a beautiful day and my god-daughter was also married. Two stunning brides and wonderful weddings!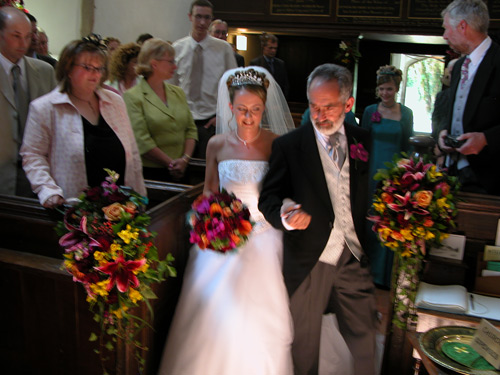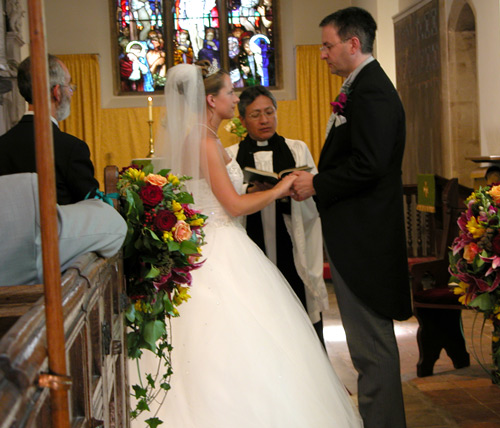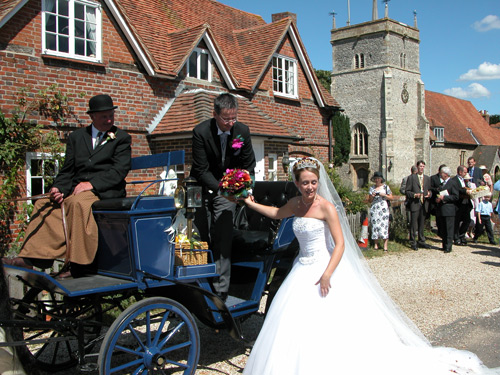 The wedding of Claire and David
GAPAN Flyi-in and BBQ at Popham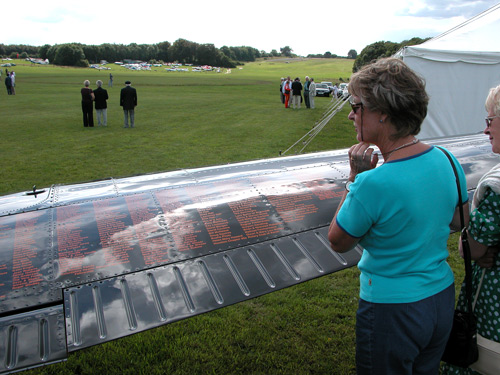 Gilly looking at the wing of Polly Vachers round the world aircraft and the names of her sponsors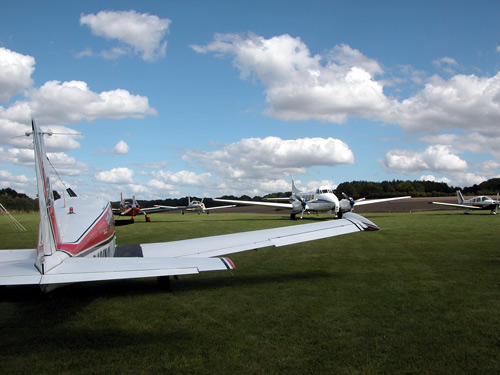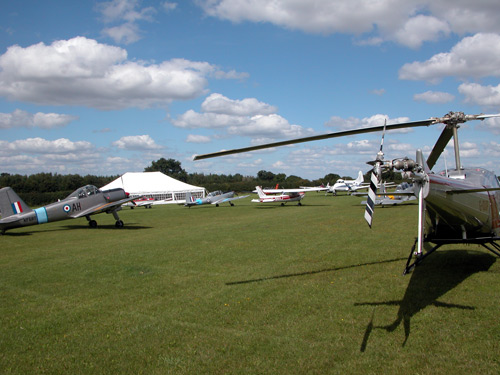 A selection of Guild members aircraft.