The Pot Kiln Opens
After some weeks of hectic activity and nail biting dramas, all filmed for TV by an ever present team, the pub opened for dining on 25th April, just two days after Mikes original deadline.
More to follow but here are a few pictures: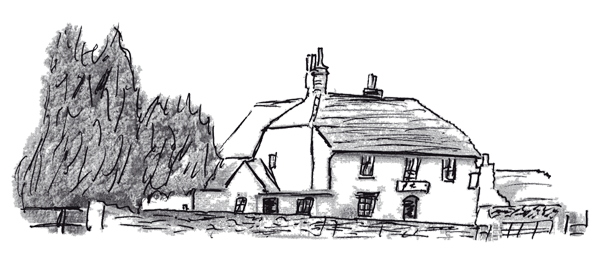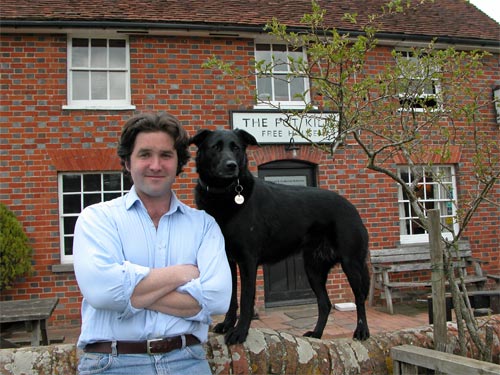 The new Landlord and his dog - Mike and Sassy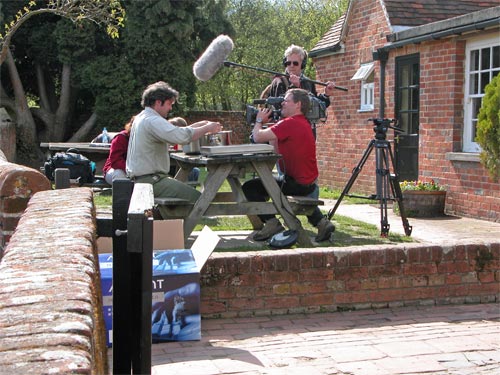 Mike and the TV crew. He's picking a chicken!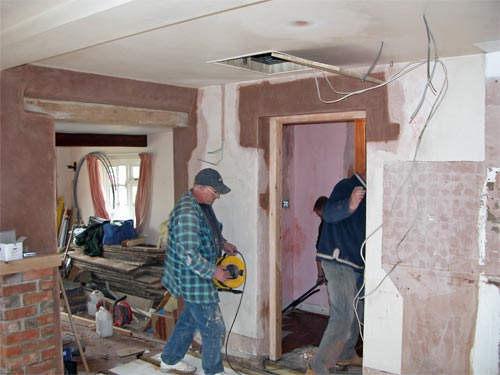 Meanwhile inside, the renovations are going on. This was Linda's kitchen.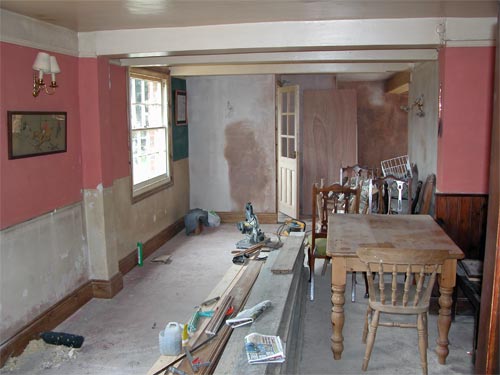 The former saloon bar on the way to being a restaurant.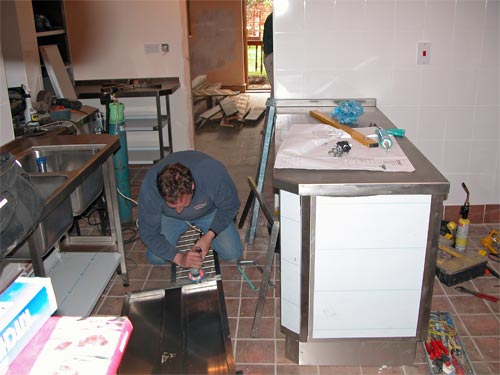 "State of the Art" kitchen being installed in the former office. The French firm of Bonnet make kitchens about which every chef dreams. This one was installed in two days flat!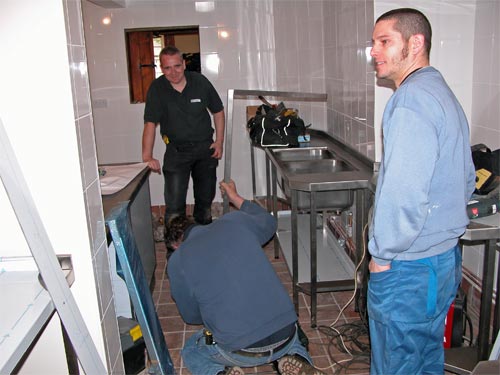 The new kitchen has induction hobs, gas ovens, cryovac machine, heated pass, dishwashers etc. It also has an extractor system with a fan the size of a jet engine!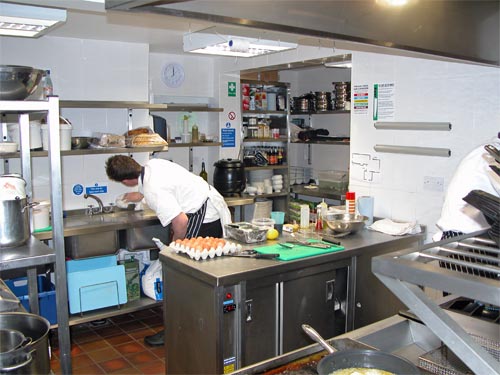 Chris Prow, Head Chef doing a little polishing in his new kitchen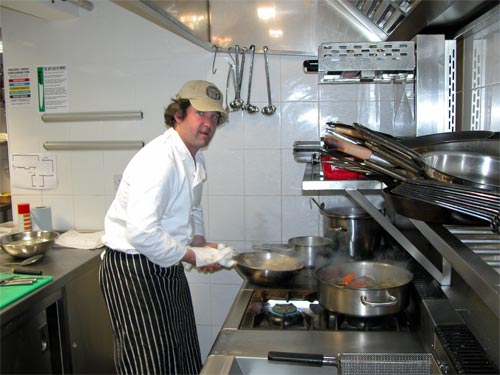 Mike, "at home on the range"!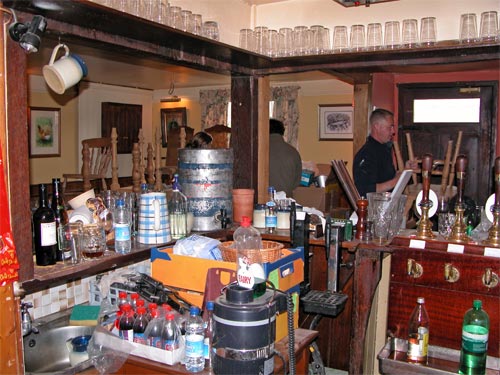 Just 2 hours before opening the bar for the first time, this was the scene.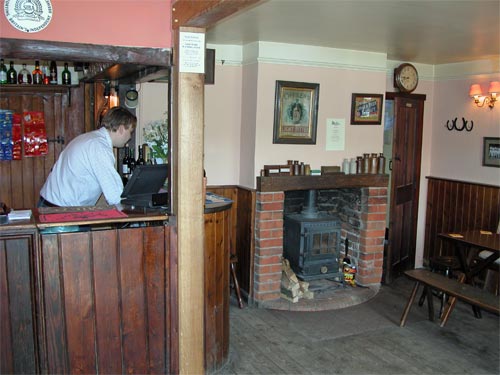 Tom at work behind the bar. The only major change was the removal of the wall and door to the Public Bar. This was replaced by a beautifully cut Yattendon Oak beam which you can see in the centre of the picture.
Most of the locals have been very enthusiastic about the changes which have made the bar area more spacious.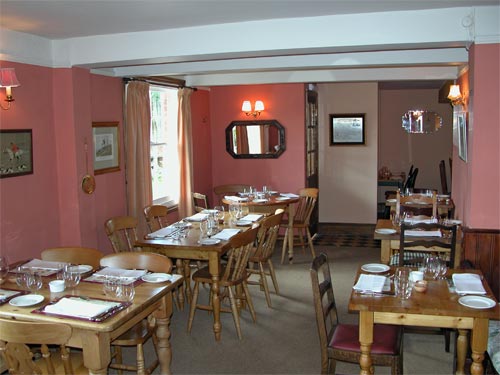 The former saloon bar now converted into a dining room. The far wall (to the right of the lighted mirror) has been removed and thus opened up a large additional dining area.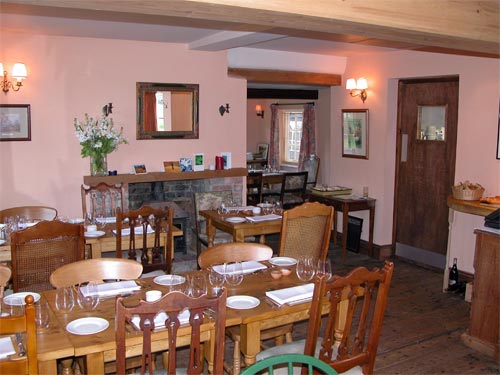 The former kitchen of the PK is now another dining room. The new kitchen is through the door to the right.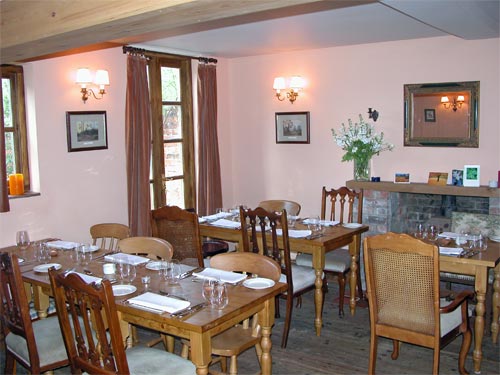 New French windows have been built allowing access though to the garden in Summer.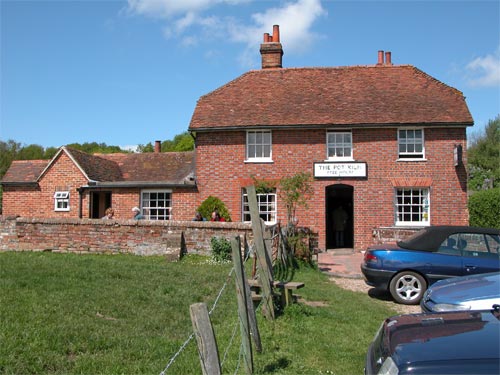 A great effort has been made to preserve the looks and character of the old pub.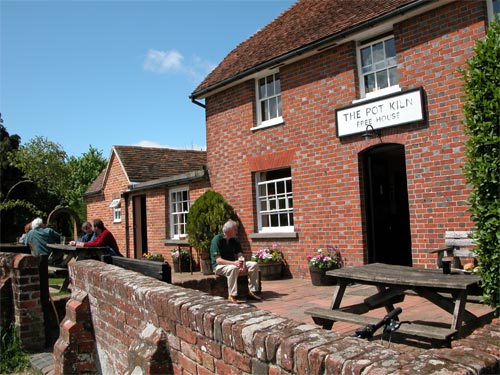 The outside and the old inn sign have remained true to character.