The Aiguille du Midi
Mike had been cooking at a chalet and discovered that the guests were my old BA friend, John Hutchinson. They invited us to join them for a splendid dinner and we suggested that they might like to go up the Aiguille du Midi (13,800ft), the highest cable car in Europe. I'd been up there many times but only in transit, when I'd skied the Vallée Blanche or paraglided from the top. This was the first time I'd had an extended stay there.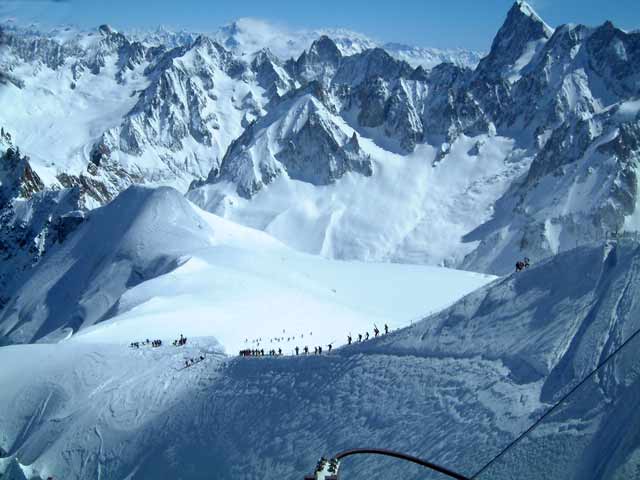 This is looking east, down the famous arÍte. You have to walk down this carrying your skis and clinging on with the other hand. The drop to the left is 5,000ft while on the right side it is only around 1,000ft!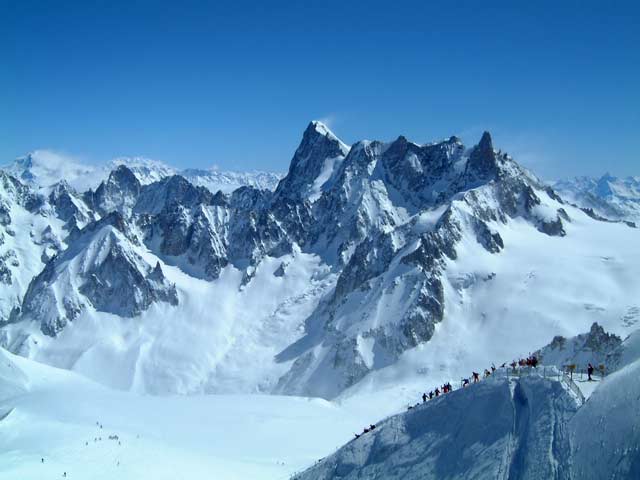 Looking towards the Grandes Jorasses - Our son Mike has climbed the Walker Spur (on the highest peak), taking 3 days over it.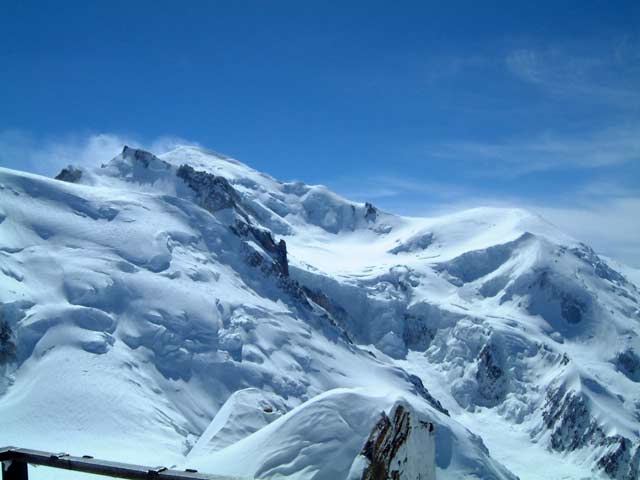 Looking to the South East. Mont Blanc is the rounded dome 4808m or nearly 16,000 ft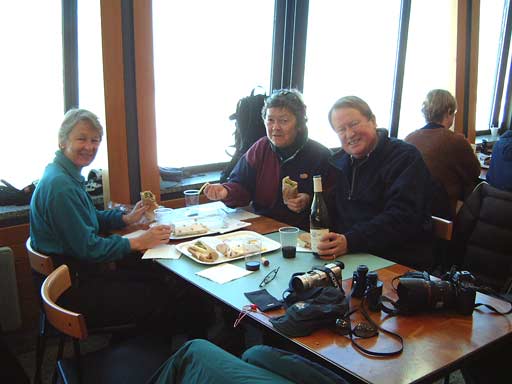 After all those breath taking views, we needed a bottle of wine. This is the highest meal I have ever eaten (even in an aircraft the cabin height is only around 6 to 7,000ft max - this is double that).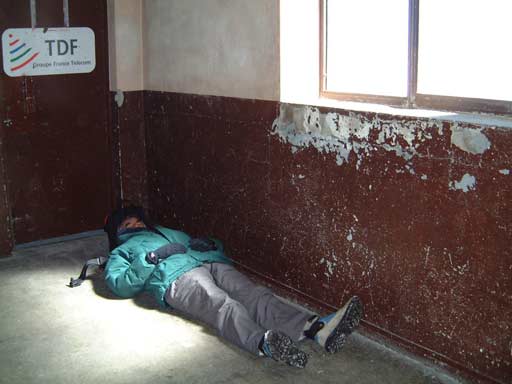 A couple of years ago, in January, I had intended to fly from the Aiguille down the Vallée Blanche on my paraglider (having done it the day before). Sam Coward and I caught the last "bin" up, climbed down the arÍte and discovered that the wind was in the wrong direction. After a few fruitless attempts at getting airborne we gave up and reconciled ourselves to spending a night here. This was the warmest spot, above the generators. It was a cold hungry evening. In the event, the wind veered and at midnight, by the light of the moon, we took off and landed in Chamonix 32 minutes later.