LesVieilles Luges
August 2005
On a very rainy Sunday in August we decided to try to find a mountain restaurant above Les Houches which we had visited in the winter on Skis. It had always been very pleasant in the winter but we were totally unprepared for how charming it was in the summer even when the sun wasn't shining.
Les Vieilles Luges is a 250 year old Alpine farm which has sheltered the same family for over 250 years. It is now a wonderful restaurant run my a very friendly couple. Jolie is an Australian from Sydney who has married into the family and is an excellent gardener as well as a cook. The menu is very regional but not just cheese!!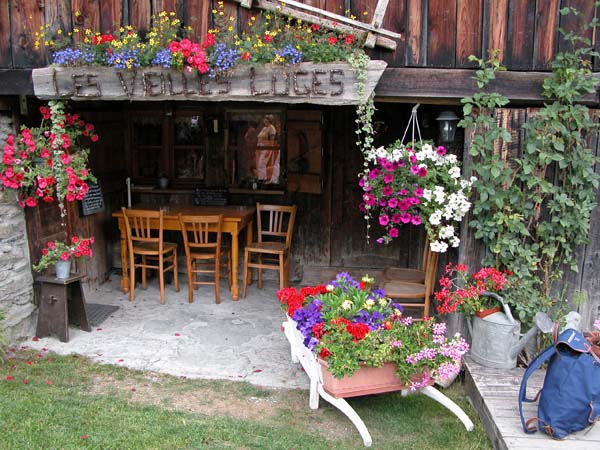 To find it, follow the main autoroute from Chamonix towards Les Houches. Do not take the first sign to Les Houches at the main roundabout but continue on the autoroute until after you pass under the massive concrete bridge which carries flood water across the road - then take the next turn.
Entering Les Houches village, at the cross roads by the Bellevue telecabine, turn sharp right for Prarion. After passing the Prarion telecabine station, take the second turn off the roundabout and simply follow the road which winds up the hill towards the Maison Neuve chairlift. At the end of the road (by the chairlift), park your car and walk 20 mins uphill (quite steep). It is a very good road and will take you right to the restaurant. If you can't manage the hill, then telephone 06 84 42 37 00 and they will pick you up in a 4x4. However they did say, if you wish to be picked up please arrive early for lunch (around 12.00) so that they can look after the other diners.
They are currently open (summer) for lunch on Weds and Sundays only. All evenings by reservation but it is best to telephone anyway. In the winter they are open every day for lunch.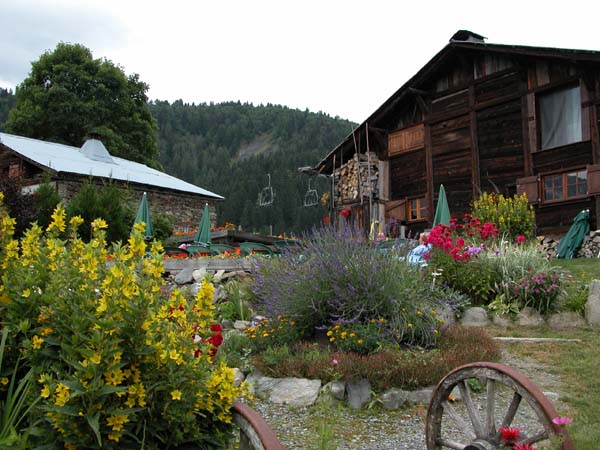 The garden is really beautiful with a view all the way up the valley.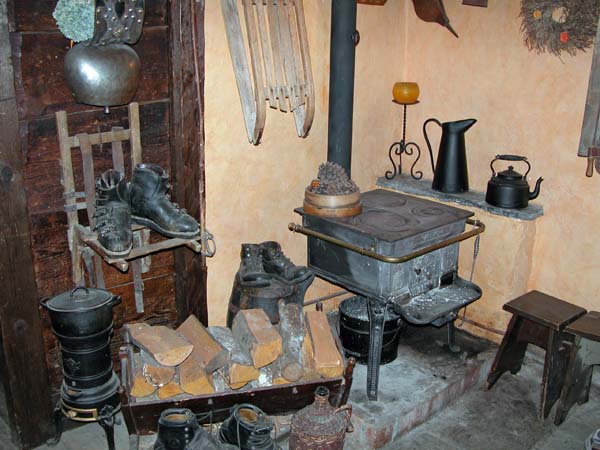 You can even dry your boots in the winter